What is the Virtual Terminal?
The Card Access Services Virtual Terminal is the perfect solution for any merchant wishing to process or refund payments without the costs of traditional terminals issued by banks.
The Virtual Terminal is perfect for call centres and office environments as it allows multiple operators to process transactions via their computer. Not only is it more cost effective than hardware based terminals, it allows the freedom and flexibility to be used anywhere you have an internet connection.

All transaction data is encrypted and stored within the ETx payment gateway; transaction reports are available for up to 12 months, and advanced options enable the merchant to customise reports to meet their individual needs.
The Virtual Terminal comes FREE OF CHARGE when you sign up to any of our credit card processing solutions (excludes Direct Debit)
What Are the Benefits?
Accessible from any computer with an Internet connection
NO extra hardware is required
Multiple staff can utilize the Virtual Terminal at once
NO installation or integration required
Supports all major credit cards
Payments processed via the PCI certified, secure web portal

1

  Your customer passes their credit card information to you over the phone, mail order, etc

2

   You log into the secure CAS merchant portal (MMI) and enter the card details directly into the Virtual Terminal

3

  After reviewing and confirming the supplied information, you simply click "Proceed with Payment"

4

  CAS encrypts the transaction data and submits to the acquiring bank for authorisation

5

  The transaction response is displayed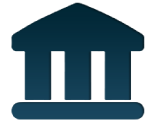 LOW RATE MERCHANT FACILITIES AVAILABLE!
Need an Internet Merchant Facility? or perhaps you already have one but want a cheaper rate? CAS is now able to offer merchant facilities at competitive rates.