What are Hosted Web Payments?
Hosted Payments allow merchants to process credit card transactions online via a secure hosted payment page. Unlike others in the market, the CAS Hosted payment page is branded with your company logo to compliment your website.
Using hosted pages means that you do not capture any sensitive card information on your site, all card data is entered in our PCI DSS certified environment, saving you the headache of security obligations and giving your customers peace of mind that their card details are not at risk.
What Are the Benefits?
You will not be required to purchase an SSL Certificate
You will pass on your major PCI responsibilities to Card Access Services
Your Company logo is displayed on the secure payment page
Supports 3D Secure Transactions (Verified by Visa and Mastercard Securecode)
Supports PayPal™ and MasterPass™
Secured by our 256 bit SSL security certificate

1

 
Your customer clicks the "checkout" button on your website
2

  
Customer is re-directed to secure hosted payment page for the customer to enter their payment information
3

 
After customer reviews and confirms payment information, the transaction is processed with the acquiring bank
4

 
The outcome of the transaction (whether it be approved or declined) is displayed to the customer
5

 
Customer is returned to your website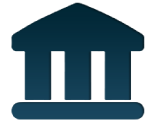 LOW RATE MERCHANT FACILITIES AVAILABLE!
Need an Internet Merchant Facility? or perhaps you already have one but want a cheaper rate? CAS is now able to offer merchant facilities at competitive rates.