What is Direct Debit?
Direct debit processing offers a simple and easy method that allows payments to be deducted from a cheque or savings account, thus eliminating credit card merchant service fees from your bottom line. Millions of users worldwide now prefer direct debit as a means of collecting payments.
Direct Debit is perfect for merchants that operate subscription models or service providers that issue invoices. It also allows you to offer customers the option of spreading their payments.

Direct Debits can be processed via the CAS Recurring Billing system for scheduled payments or sent to the gateway via the CAS Direct API allowing you to trigger payments as necessary.
What Are the Benefits?
Eliminates Bank Merchant Service Fees (MSF)
Accept payments from customers without credit cards
Funds are debited from Cheque or Savings accounts
Receive email and/or SMS notifications upon failed payments
Can be processed via the CAS recurring Billing system or Direct API
Perfect for Subscription models or service providers (eg Utilities)

1

  Your customer signs and returns a Direct Debit Authority

2

   Your setup Direct Debit payments through the online CAS Recurring Billing system or send payment requests via the CAS Direct API

3

  Debit Payments are processed through the CAS Gateway

4

  Debit instructions are sent to your customers nominated Bank

5

  Transaction reports available through the CAS merchant portal, also you are notified of any failed payments by email and/or SMS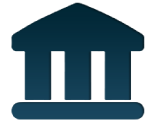 LOW RATE MERCHANT FACILITIES AVAILABLE!
Need an Internet Merchant Facility? or perhaps you already have one but want a cheaper rate? CAS is now able to offer merchant facilities at competitive rates.