Pre-Paid / Stored Value Solutions
What is Pre-Paid / Stored Value?
Pre-Paid / Stored Value is a secure and scalable solution that allows your business to deploy a prepaid or loyalty program quickly and easily. Pre-Paid and Stored Value allows you to setup, issue and maintain a stored value user group of accounts within new and existing infrastructures regardless of industry, country or product.
However you choose to deploy it, the solution is an integrated product suite capable of guiding all phases in managing and tracking purchased credit & redemption through the CAS system.
Highlights:
Suitable for both open and closed user group payment services
Capable of tracking cardholders credit and redemption behavior
Supports online loading of account value via Direct Debit & Credit card
Readily extendable for the support of new products and new card platforms
Has the flexibility and performance required to meet your business needs
      What Are the Benefits?
Increase sales and customer loyalty
Monitor spending trends, and manage marketing promotions
Allows users to manage their account balance & view transaction history online
Offers your customers a secure & convenient alternative to cash
Branded secure customer web portal
Powerful admin tools allow you to create and manage purchase incentives
Removes security risks associated with keeping cash in machines.
1

  Customer selects what they wish to purchase and presents their card for payment (swipe / tap or chip insert)

2

  
Transaction is sent to the CAS gateway for processing
3

 
CAS encrypts the transaction data and submits to the acquiring bank for real time authorisation
4

  Response is sent to machine and if approved, product is dispensed

5

  Real time transaction and settlement reporting available via the CAS merchant portal in addition to detailed telemetry, stock information, etc from the NAYAX system.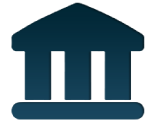 LOW RATE MERCHANT FACILITIES AVAILABLE!
Need an Internet Merchant Facility? or perhaps you already have one but want a cheaper rate? CAS is now able to offer merchant facilities at competitive rates from just 0.7%* Merchant Service Fee (MSF)