What are Phone Payments?
The Card Access Services Phone payments uses Interactive Voice Response (IVR) technology, which can be used to completely automate phone payments, allowing customers to call and make payments 24 hours a day. Custom services can also dial out and connect your customers to live operators.
Merchants can provide their own 1300/1800 number, or CAS can provide one for you. We offer standard "blind" IVR systems, or totally customised services to meet your specific requirements, which includes database verification, meaning your customer just enters a customer or account reference number, and our system retries the amount they are due to pay.
Phone payments is the perfect solution for utilities, education fees, service providers, etc. and supports all major credit cards and token payments.
What Are the Benefits?
Automated solution allowing you to accept payments 24/7
Fully Hosted service
PCI DSS Compliant solution – you don't collect or store any card data
Off the shelf and fully customised services available
Supports all major credit cards and Tokenisation
System can connect to Live Operators
CAS can provide the voice recordings/prompts – you just supply the script
Database verification allows the system to retrieve the amount to be paid via customer or invoice number

1

  1300/1800 IVR number is provisioned and supplied to your customers via appropriate means (web/email/direct mail)
2

   Customer calls the CAS IVR and follows the prompts to enter their card details using the phones keypad
3

  CAS encrypts the transaction data and submits to the acquiring bank for authorisation
4

 
Bank processes the transaction in real time and sends response to CAS gateway
5

  Customer is notified of the payment result (approved or declined) in the event of a failed payment, the customer is invited to try a different card.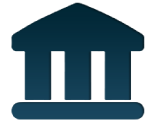 LOW RATE MERCHANT FACILITIES AVAILABLE!
Need an Internet Merchant Facility? or perhaps you already have one but want a cheaper rate? CAS is now able to offer merchant facilities at competitive rates.