What is POS Processing?
The Card Access Services Point of Sale (POS) solution provides an end-to-end EFTPOS / EMV Chip and Pin solution, that we call CASPOS.
CASPOS is a software agent that can be installed directly onto the your Integrated POS system and integrated with your POS application. Alternatively it can be installed in the cloud.

CASPOS software communicates with Ingenico® IPP seies Pinpads to initiate payments to your acquiring bank and returns results to your POS application.
CASPOS also logs transaction results in the CAS merchant portal, meaning you have a single consolidated point for all transaction reports for any payments processed through our gateway, simplifying reconciliation for your POS and ecommerce transactions.
What Are the Benefits?
Provides consolidated reporting across all sales channels (card present and online)
CAS software agent controlls 1 or many PinPads
Software can be installed locally on your POS system or via the cloud
Provides end-to-end EFTPOS / EMV Chip and Pin solution
Compatible with the excellent Ingenico IPP series Pinpads

1

  CASPOS software installed locally on POS system and integratedwith your POS application or in the cloud

2

   CASPOS software communicates with PinPad to initiate payment request with the bank

3

  Transaction processed through the CAS Gateway

4

  Transaction processed in real time through your acquiring bank and results are returned to your POS system

5

  Payments are logged in the CAS management portal for inclusion in consolidated reporting for a single point of reconciliation for all card present and online sales.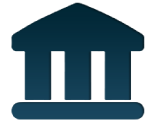 LOW RATE MERCHANT FACILITIES AVAILABLE!
Need an Internet Merchant Facility? or perhaps you already have one but want a cheaper rate? CAS is now able to offer merchant facilities at competitive rates.