What are Token Payments?
Token Payments (or Tokenisation) is the ideal solution for merchants seeking to securely store credit card data off-site and access this information for processing purposes when required.
Tokenisation is a fully PCI DSS compliant solution, all credit card information is encrypted at a military grade and stored in our Customer Information Vault (CIV)
Merchants can send tokens to the CAS gateway for processing via our Direct API or can be used in conjunction with our secure Hosted payment solution to securely capture card data, tokenise the information and have the information automatically imported into our Recurring Billing platform.
What Are the Benefits?
Complete PCI DSS compliant solution
Store NO sensitive information locally on your systems
Military Grade encryption
Supports up to 16 different payment types per customer
Can be used in conjunction with our Hosted Payments solution
Can be utilized to create a "One click purchase" service for customers
Store card info ONCE, and trigger future payments as required

1

  Your customer passes their credit card information to you over the phone, by mail order or by other means
2

   You send your customer's credit card information to the CAS Customer Information Vault (CIV) via API
3

  CIV returns a Token which references the customer's credit card
4

  You store the Token against your customer's other information if required (name, address, etc)

5

  You trigger future transactions by simply sending the token instead of the credit card number and the amount to be charged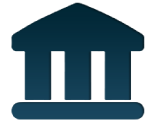 LOW RATE MERCHANT FACILITIES AVAILABLE!
Need an Internet Merchant Facility? or perhaps you already have one but want a cheaper rate? CAS is now able to offer merchant facilities at competitive rates.