What is Recurring Billing?
Recurring Billing is an automated payment scheduling engine, perfect for merchants that offer subscriptions, memberships or hire-lease.
The billing system supports both Direct Debit and Credit Card payments, and all payment information is securely stored in our PCI DSS compliant Customer Information Vault, meaning you don't need to store sensitive payment information.
The system is operated through an intuitive web interface and can even be configured to send email and/or SMS notifications to both the biller and the customer prior and/or post payment.
What Are the Benefits?
Supports Credit Card & Direct Debits
Easy to use, intuitive web interface
All payment information stored in our PCI DSS compliant data vault
Supports periodic, scheduled and one-off payments
Ideal for subscription / membership / Hire purchase business models
Configurable SMS and/or Email notifications can be sent before, on or after the payment date. .

1

  Your customer passes their credit card information to you over the phone, by mail order or by other means
2

   You enter the payment information into the secure recurring billing web interface

3

  You create the payment schedule details such as amount, how many payments, what specific dates as applicable

4

  Billing system processes the payments automatically through the CAS gateway according to the schedule

5

  Status report and customer notifications (if required) are sent after processing date notifying outcome of payments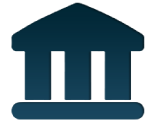 LOW RATE MERCHANT FACILITIES AVAILABLE!
Need an Internet Merchant Facility? or perhaps you already have one but want a cheaper rate? CAS is now able to offer merchant facilities at competitive rates.