What are Batch Payments?
CAS Batch Payments is the ideal payment solution for businesses that need to process offline (not real time) transactions. The Batch Payments solution has the ability to process large volumes of transactions per batch file in a matter of seconds via the CAS Payment Gateway.
Merchants are able to log into the CAS management portal and manually upload batch payment files or automatically transfer a formatted file with credit card payment information via SFTP  (Secure File Transfer Protocol) and receive a report upon processing completion.
What Are the Benefits?
Supports large transactional volumes
Supports tokenization (enabling PCI compliant batch processing)
Access your batch results online via the CAS Management Portal and the results report returned to you
Supports large transactional volumes
Supports all major credit cards
Natively supports CSV files, however custom file formats can be supported upon request.

1

  Your customer passes their credit card information to you over the phone, by mail order or by other means
2

   Your collate the payment information into a formatted batch file and upload to the CAS gateway

3

 
CAS encrypts the transaction data and submits to the acquiring bank for authorisation
4

  The bank attempts processing all transactions contained in the file at the end of business day

5

  Transaction status report is generated by CAS system and delivered to you for review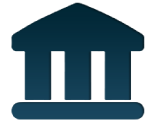 LOW RATE MERCHANT FACILITIES AVAILABLE!
Need an Internet Merchant Facility? or perhaps you already have one but want a cheaper rate? CAS is now able to offer merchant facilities at competitive rates.