Custom Software Development
Class leading engineers

CAS employs a full time team of talented engineers with significant research and development expertise capable of modifying any of our standard solutions to meet your exact business needs.
Bespoke Software design
Most banks and other 3rd party gateways only offer "off the shelf" software and services. However in many cases, particular businesses require specific functionality to achieve their desired goals, be it custom reporting, system integration or tailor engineered software designed exclusively for you and your needs.
What Are the Benefits?
Specific modifications to existing CAS software or tailor made solutions designed exclusively for your business
Our expert team will discuss, plan, build and deliver according to your specifications
Comprehensive post deployment support services available
If required, our staff can be deployed in the region / country where the solution is intended for to assist in integration, launch and after sales support
Companies we've developed for
With almost 3 decades experience in building and deploying bespoke software solutions, we are trusted by companies of all sizes to deliver the highest level of functionality, reliability and performance.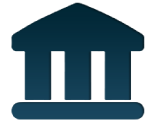 LOW RATE MERCHANT FACILITIES AVAILABLE!
Need an Internet Merchant Facility? or perhaps you already have one but want a cheaper rate? CAS is now able to offer merchant facilities at competitive rates.