What is Direct API?
The Card Access Services Direct API solution is a service dedicated to merchants that are seeking a direct connection to the CAS Payment Gateway.
The Direct API Integration enables merchants to process credit card and check transactions in real time directly through any ecommerce solution such as shopping carts, web pages, billing software or mobile applications.
As there's no redirection, merchants have full control over the look and feel of the payment process whilst still utilizing the CAS Payment Gateway to process transactions. This gives the impression that the merchant processes all online transactions themselves.
      What Are the Benefits?
Customer's stay on your website at ALL times
Advanced API that is easy to integrate
Supports major transaction types (Payment, Refund, Reversal, Pre Authorisation, Recurring)
Supports large transactional volumes
Supports all major credit cards
Perfect for building payment functionality into mobile applications

1

  
Your customer selects what they wish to purchase on your website or software
2

  
Your customer enters their payment information into your website or billing software
3

 
You compile and submit the transaction to the CAS gateway for processing
4

  CAS encrypts the transaction data and submits to the acquiring bank for authorisation

5

  The transaction response is sent back to your website or billing software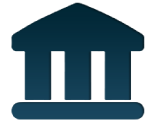 LOW RATE MERCHANT FACILITIES AVAILABLE!
Need an Internet Merchant Facility? or perhaps you already have one but want a cheaper rate? CAS is now able to offer merchant facilities at competitive rates.